I don't have a digital camera anymore, since dropping my last one on it's face, so here are some neat photos of the Vice party installation taken on a disposable camera (JeansCam-the kind that look like they're made of DENIM)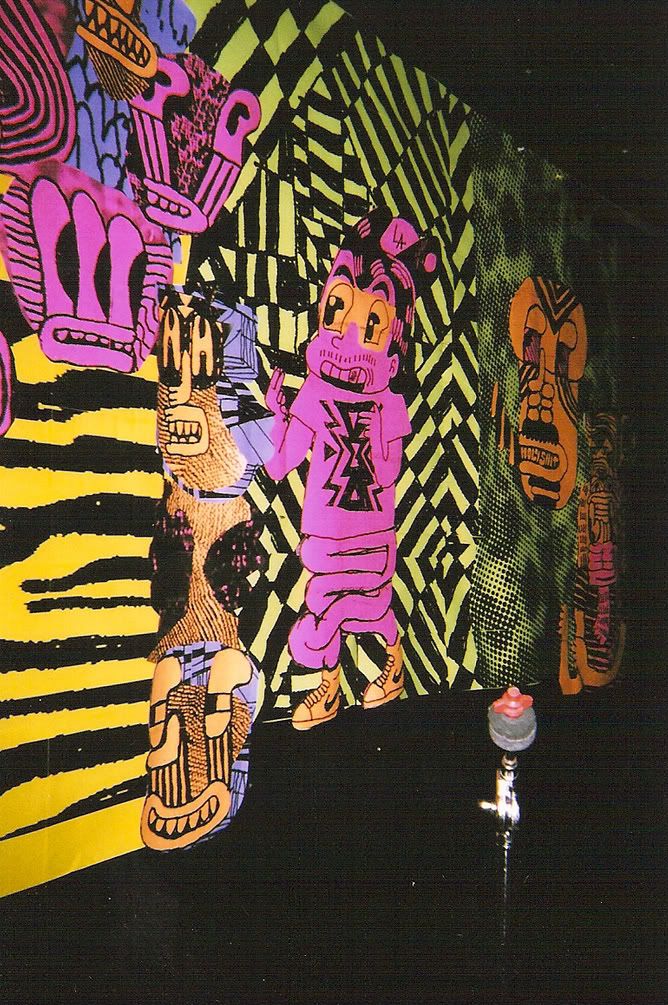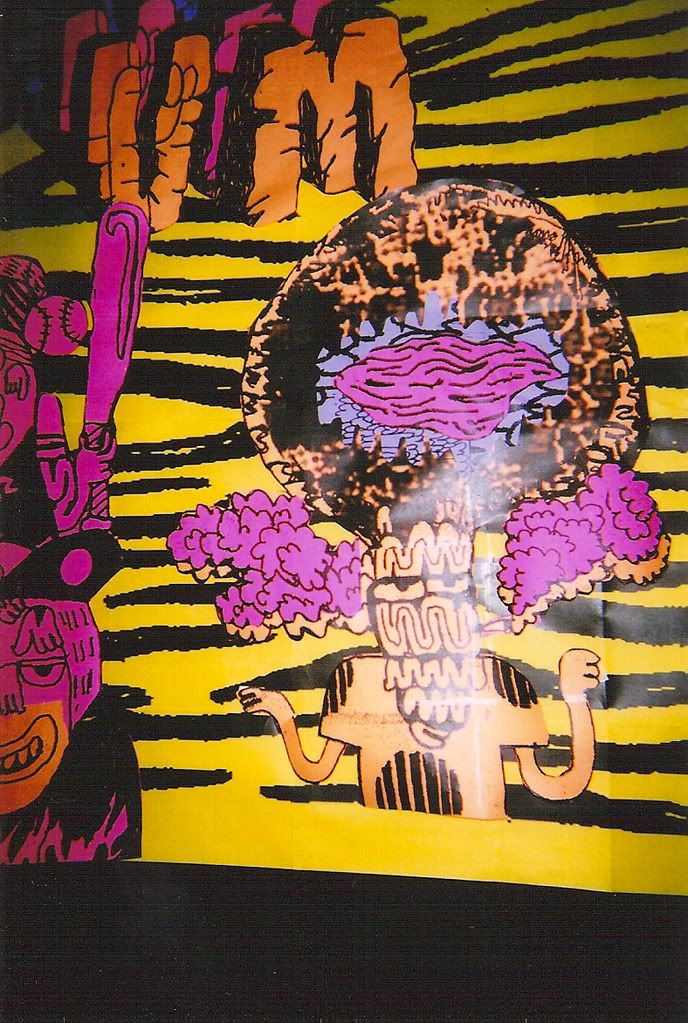 This is what it looked like before Becky and I cut everything out: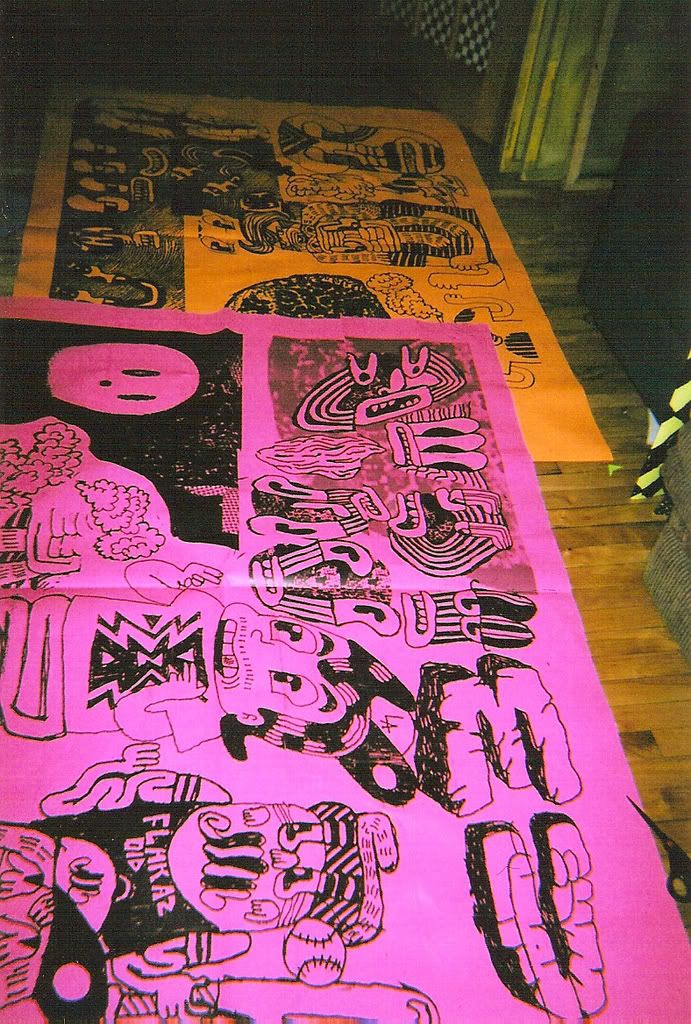 And here is Becky as Vanna White, putting tape on the backs of things and generally Holding It All Together. Thanks Becky!
See more of this stuff, and candid shots of some wierd people, on my
flickr
I'm posting more Pop Montreal stuff as soon as I get the second disposable camera back from the pharmacy.