On January 5th I'm flying to Banff, Alberta, to do a seven week artist residency. I'm going to be making prints in the mountains. The reason why I haven't posted anything new latley is because I have been so busy trying to allocate the resources to get there (funding, supplies, a sherpa, etc) and it's been a long, long road. An indirect result of that is wacky and Out There illustration jobs.
This one is the promotional material for a "7 Deadly Sins" themed art auction that happened a few weeks ago at
Gallery 101
in Ottawa. They ended up not using the text, but they used the rest.
Because the theme was PRIDE I figured I would draw the evil inner self, the polite outer self, and the projected intangible energy of self-importance. U kno what I mean? dont u h8 ppl like that?????
Moving rite along, here is a graphic for a film being realeased from local film distribution company Burnbury Films. Behold, BIGFOOT'S REFLECTION.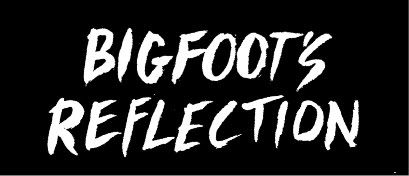 I felt it was important to portray Bigfoot in a dignified manner. I was deeply inspired by the graphic for The Lion King on Broadway (not even joking)
And finally, something totally pragmatic and uplifting. When I'm not making mentally-ill poster art for anti-social musicians, I ocassionally do illustration for Mohawk language television from my hometown. These are from a tale about a dog who helps a beaver build his dam, despite their differences. It's a tale of friendship, acceptance, and helping others.
On that positive note, HAPPY HOLIDAYS EVERYONE!!!!